Save the Date: Friday, April 3, 2020
Thank you for your generosity! The 2019 HCA auction raised a gross amount of $90,931 in which Fund-A-Need funds have already been used to add new water fountains and paint. Look for additional projects to be completed later this year. Without your help, this event would not be possible.
Get Involved
Each Heritage Christian Academy parent is expected to commit to volunteer ten hours per year at the school. Each family is required to procure a minimum of $250 for the auction. Success starts with you! Procurement forms/letters are available at the main office or a printable copy can be found on this page.
We are currently looking for volunteers to be a part of our 2019 auction committee. If you are interested, please contact Cristen Avlonitis at auction@hcabothell.org or 425-485-2585 to get involved, or signup here: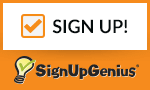 When & Where?
April 6, 2019, 6pm, Rosehill Community Center in Mukilteo
Ways to Give
Heritage Christian Academy is a non-profit 501(c)3 organization and gifts are tax-deductible. Your gift can go twice as far if you take advantage of your employer's matching gift program. To find out if your company has a matching gift policy, check with your human resources department for help. Some companies, such as Microsoft, will also match your volunteer hours. https://doublethedonation.com/companies-that-donate-to-nonprofits/
(53 poplular companies that donate to non- profits)
Questions
Please contact our Development Director, Cristen Avlonitis at cristena@hcabothell.org.
Thank you to our sponsors!