Save the Date: April, 6, 2019, 6pm
Thank you for your generosity! The 2018 HCA auction brought in a net amount of $61,332 in which $36,000 of the funds went to our Fund-A-Need to assist with marketing and technology. Without your help, this event would not be possible.
View pictures from our event http://d.pr/07kqGZ
Get Involved
Each Heritage Christian Academy parent is expected to commit to volunteer ten hours per year at the school. Each family is required to procure a minimum of $250 for the auction. Success starts with you! Procurement forms/letters are available at the PTF kiosk or a printable copy can be found on this page.
We are currently looking for volunteers to be a part of our 2019 auction committee. If you are interested, please contact Cristen Avlonitis at auction@hcabothell.org or 425-485-2585 to get involved, or signup here: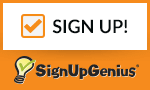 When & Where?
April 6, 2019, 6pm, Rosehill Community Center in Mukilteo
Ways to Give
Heritage Christian Academy is a non-profit 501(c)3 organization and gifts are tax-deductible. Your gift can go twice as far if you take advantage of your employer's matching gift program. To find out if your company has a matching gift policy, check with your human resources department for help. Some companies, such as Microsoft, will also match your volunteer hours. https://doublethedonation.com/companies-that-donate-to-nonprofits/
(53 poplular companies that donate to non- profits)
Questions
Please contact our Development Director, Cristen Avlonitis at cristena@hcabothell.org.
Thank you to our sponsors!